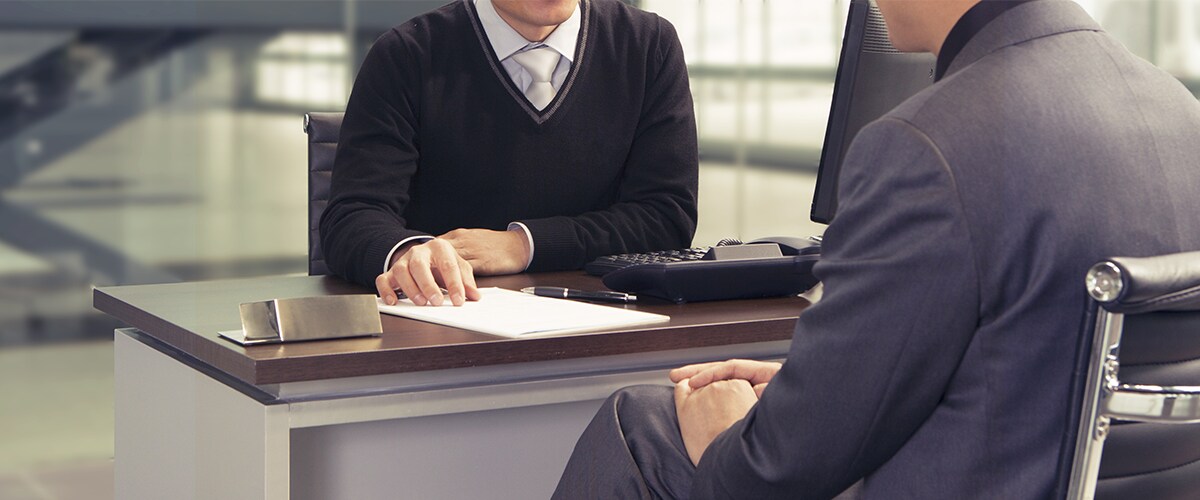 Page Honda
Business Development Center
At Page Honda of Bloomfield, our Business Development Center (BDC)
is here to help make your car purchasing experience hassle and haggle free! Our BDC is located here at our dealership. They will be reaching out to you, when you first submit an inquiry online. At Page Honda we want to help you with researching your next vehicle, purchasing, and then servicing it down the road!
In this day in age many consumers, like yourself, go to the internet when shopping for a product. This department is designed to help you get all the information you need during your research stage in the car purchasing process. BDC Agents follow up with you based on your needs. Working the same hours as our sales department they are able to contact you when it works best for you. They can communicate via phone calls, emails, or even text messaging! They are here to be of help in the way that best meets your needs during the car purchasing process.
Think of our BDC Agent as your personal shopper! They will get you all of the information you need before even stepping foot into our showroom. The majority of your car purchasing experience can be done online. Our BDC Agents are here to assist with that and ensure it goes smoothly for you!
We would still love to meet you in person once you are ready! At the dealership we can get a realistic price on your trade in, down payment options, financing rates, and more. We also want to make sure you are in the right vehicle - one that feels right for you and fits your needs. One of our BDC Agents would gladly coordinate and customize your appointment. If it's a quick lunch break appointment or a two hour visit - we are here to help.
Once you arrive at our dealership please ask for your BDC Agent. One of our Product Specialist will locate them for you. Our BDC Agent will brief the Product Specialist on all important information about what you are looking for in a vehicle. We want our customers to get the best of the best! That is why we work in teams here. Your BDC Agent will have you work with a product specialist to ensure you get all your questions answered on, during, or after your test drive!
How an Internet Information Request Works At Page Honda:
Please submit any questions and your contact information. Not sure if you should reach out? The most common reasons people inquire are: looking for a new car lease/purchase, pre-owned purchase, and looking to sell current vehicle.
One of our friendly staff members in the Business Development Center will reach out in a timely manner. Please note, our staff in the BDC work the same hours as our sales department. If you inquire after hours or on a Sunday they will be in touch the next business day.
We will find the best way to communicate with you.
We are here to answer all of your questions and send you any information as requested. We would love to take a look at your trade in. We can provide ball park appraisals, please let us know the VIN and current mileage.
Providing transparent quotes including all fees. Please include where you live and plan to register with your inquiry so that we can provide you the most accurate price!
Confirming vehicles will be available for you.
Coordinating appointments and following up based on your needs.
Come into the dealership to meet the friendly person behind the calls and emails! They will introduce you to your Product Specialist.
Find the perfect vehicle at a deal that makes sense to you.
Drive home in your new car!
What is a Business Development Center?
A BDC or Business Development Center is a team of employees within the dealership. They are dedicated to handling all submitted information request at our car dealership. Helping out with the sales department as well as service. If you submit through the dealer website or a third party lead provider the friendly staff within the center will be the person reaching out to you.
Our friendly BDC staff are only a call, email, or text away for further assistance! Please feel free to reach out with any questions.
Hours
Monday

10am - 8pm

Tuesday

10am - 5pm

Wednesday

10am - 5pm

Thursday

10am - 8pm

Friday

10am - 5pm

Saturday

10am - 3pm

Sunday

Closed